Zyxel 48-Port GbE L2 Managed Switch

GS2220-50
Zyxel Products
Zyxel GS2220-50
Zyxel 48-Port Gigabit Managed Switch with 1 Year Nebula Pro
#GS2220-50
List Price:
$699.99
Our Price: $499.99
Overview: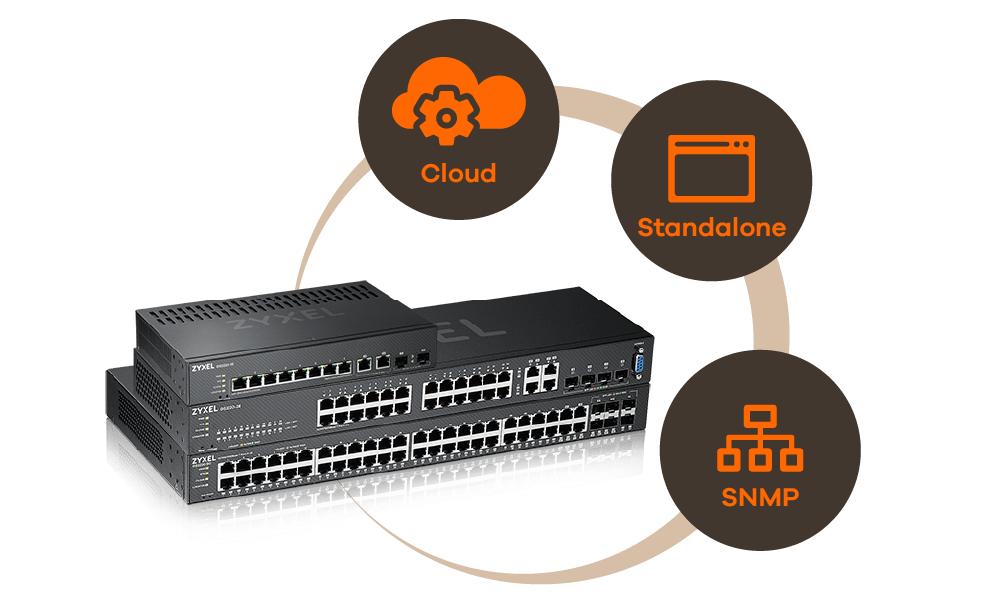 Industry first
tri-mode switch
The GS2220 Series is the first managed hybrid switch with Nebula Cloud management, Standalone management, and SNM
Powerful L2 features
The GS2220 Series has a rich Layer 2 feature set that can shape the traffic for diverse VoIP, video conference and IPTV deployments. Advanced traffic control features of the GS2220 Series such as L2 multicast, IGMP snooping, Multicast VLAN Registration (MVR) provide hotels, businesses, and educational institutions greater agility and more effective traffic management for the converged applications of today.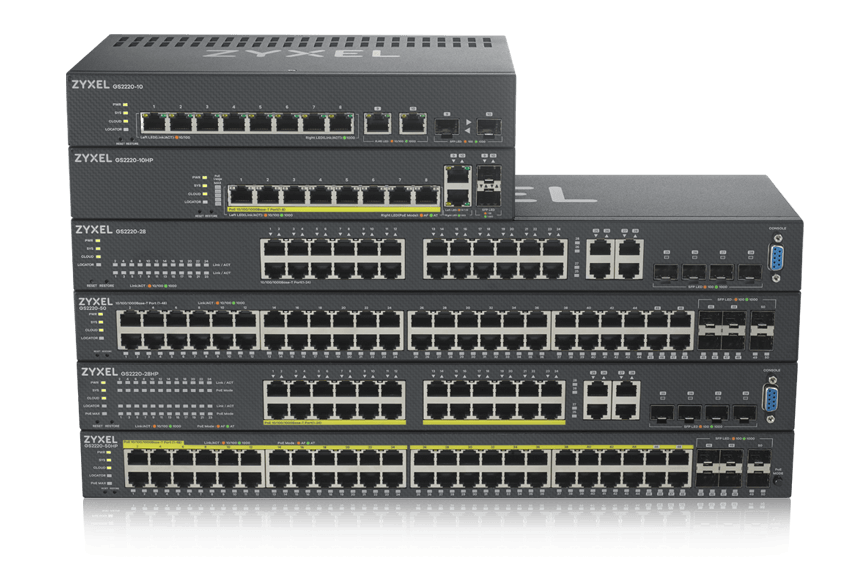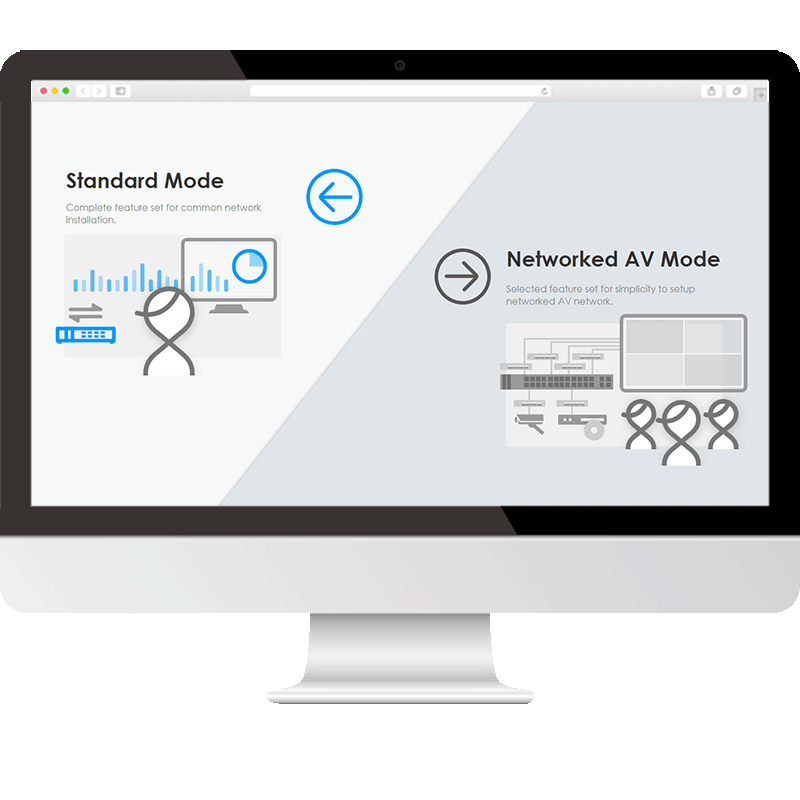 Tailor-made experience for Networked AV
An intuitive wizard that prompts for high level requirement for network infrastructure, follow up with AI-intelligent to apply all the necessary details to setup a professional AVoIP system. With the intuitive graphical status overview of the key AV network elements such as IGMP and IP information, accompany with condensed function menu help you manage and monitor the system with ease.
Manage it your way!
The support of Zyxel NebulaFlex Pro allows you to easily switch standalone management and intuitive Nebula cloud management platform with 1-YEAR Pro Pack bundled anytime with just a few simple clicks.

Flexible port combination
The GS2220 Series includes copper ports and combo ports, 50 and 50HP models even come with additional dedicated SFP ports for uplinks. This flexible port combination can fit in every Layer 2 switching applications easily.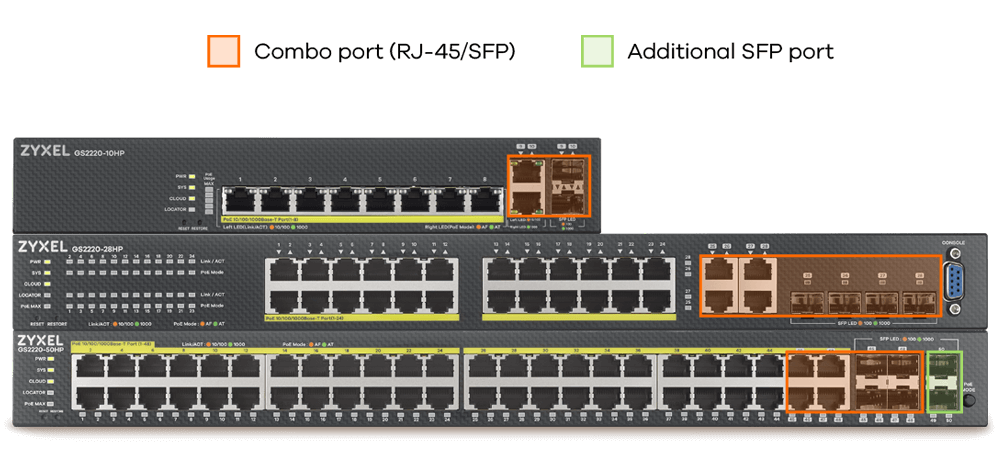 Zyxel Products
Zyxel GS2220-50
Zyxel 48-Port Gigabit Managed Switch with 1 Year Nebula Pro
#GS2220-50
List Price:
$699.99
Our Price: $499.99