Zyxel Products and Solutions

The Leading Provider of Complete Broadband Access Solutions

The Zyxel Family of Firewalls
Zyxel offers four families of firewalls to meet varying needs as follows.

Licenses for Unified Security Gateway/ZyWALL Series

Zyxel security bundle license for Next-Gen USG includes Content Filtering, Application Patrol & IDP, Anti-Virus, and Anti-Spam.

Content Filtering allows administrators to easily block web content without having to manually block each URL individually.

With managed AP services, administrators can apply the centralized management and provisioning to the newly added Wi-Fi APs.

Zyxel AV provides an additional layer of defense against latest threats, buying time for software to be updated protection levels.

Anti-Virus 2.0 is the first line of defense to protect your internal network against zero-day attacks and the most active viruses.

Anti-Spam service protects against spam, phishing and virus-laden emails each day to block all the associated messages real-time.

Zyxel Intrusion Detection and Prevention allows the administrator to control and block applications that can infiltrate your network.

Deploying client to site VPN connection via client software approach, with strongest industry authentication support.

With Application Intelligence, administrators can prioritize productive applications to prevent bandwidth abuse.
Next-Gen Unified Security Gateway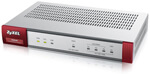 Performance Series
All-in-one Next Generation Firewall (NGFW) for small businesses
Anti-malware protection with firewall, anti-virus, anti-spam, content filtering, IDP, and next-generation application intelligence
Robust SSL, IPSec and L2TP over IPSec VPN connectivity
Built-in WLAN controller for centralized management of up to 10 APs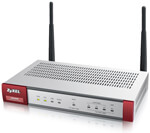 Performance Series
All-in-one Next Generation Firewall (NGFW) for small businesses
Anti-malware protection with firewall, anti-virus, anti-spam, content filtering, IDP, and next-generation application intelligence
Robust SSL, IPSec and L2TP over IPSec VPN connectivity
Integrated single-radio wireless access point
Built-in WLAN controller for centralized management of up to 10 APs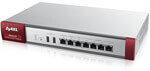 Advanced Series
High-performance, high-value Next Generation Firewall (NGFW) for small and medium-sized businesses
Anti-malware protection with firewall, anti-virus, anti-spam, content filtering, IDP, next-generation application intelligence and SSL inspection
Robust SSL, IPSec and L2TP over IPSec VPN connectivity and VPN high availability (HA)
Built-in WLAN controller for centralized AP management and effortless WLAN scalability of up to 18 APs
Comprehensive mobile broadband USB modem compatibility and multi-WAN load-balancing, failover and fall back support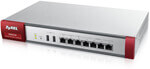 Advanced Series
High-performance, high-value Next Generation Firewall (NGFW) for small and medium-sized businesses
Anti-malware protection with firewall, anti-virus, anti-spam, content filtering, IDP, next-generation application intelligence and SSL inspection
Robust SSL, IPSec and L2TP over IPSec VPN connectivity and VPN high availability (HA)
Built-in WLAN controller for centralized AP management and effortless WLAN scalability of up to 18 APs
Comprehensive mobile broadband USB modem compatibility and multi-WAN load-balancing, failover and fall back support

Extreme Series
High-performance, high-value Next Generation Firewall (NGFW) for medium and large-sized businesses and campuses
Anti-malware protection with firewall, anti-virus, antispam, content filtering, IDP, next-generation application intelligence and SSL inspection
Robust SSL, IPSec and L2TP over IPSec VPN connectivity and VPN High Availability (HA)
Unified security policy streamlines the configuration and management efforts
Built-in WLAN controller for centralized AP management and effortless WLAN scalability of up to 18 APs

Extreme Series
High-performance, high-value Next Generation Firewall (NGFW) for medium and large-sized businesses and campuses
Anti-malware protection with firewall, anti-virus, antispam, content filtering, IDP, next-generation application intelligence and SSL inspection
Robust SSL, IPSec and L2TP over IPSec VPN connectivity and VPN High Availability (HA)
Unified security policy streamlines the configuration and management efforts
Built-in WLAN controller for centralized AP management and effortless WLAN scalability of up to 18 APs