Zyxel Nebula Cloud Networking

Change the way you manage networks and resources, improve performance while saving time and cost.

Nebula Products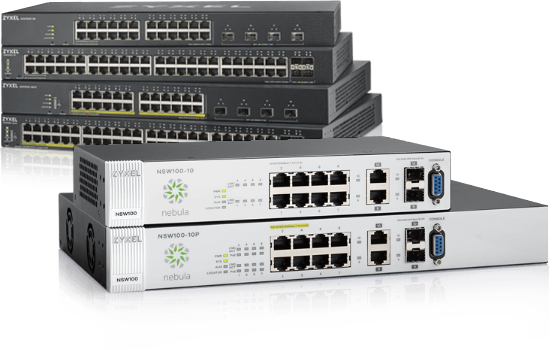 Nebula Switch
Switch with NebulaFlex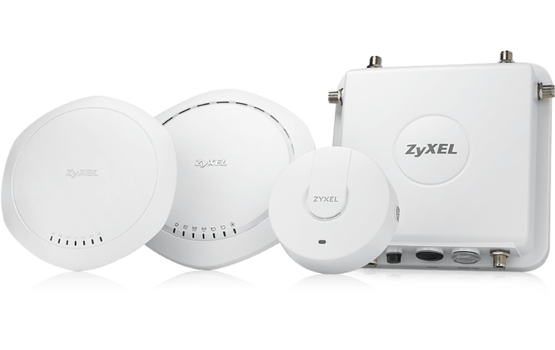 Nebula AP
AP with NebulaFlex
AP with NebulaFlex Pro
Overview: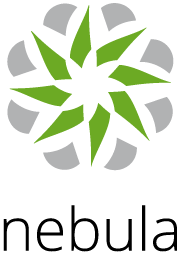 The Nebula cloud networking and management solution provides centralized control and visibility over all Nebula wired and wireless networking hardware — all without the cost and complexity of on-site control equipment or overlay management systems. With comprehensive product portfolio that can be centrally managed from the cloud, Nebula offers simple, intuitive and scalable management for all networks.
Introduction to Nebula cloud managed networks
Nebula's networking products, including access points, switches and security gateways, are purpose-built for cloud management. They break the traditions and come up with easy management, centralized control, autoconfiguration, real-time Web-based diagnostics, remote monitoring and more.
The Nebula cloud managed networking introduces an affordable, effortless approach for network deployments with high security and scalability to provide completely control over Nebula devices and users. When an organization grows from small sites to massive, distributed networks, the Nebula hardware with cloudbased self-provisioning enables easy, quick and plugn-play deployment to multiple locations without IT professionals.
Through Nebula cloud services, firmware and security signature updates are delivered seamlessly, while secure VPN tunnels can be established automatically between different branches over the Web with just a few clicks. Based on a secure infrastructure, Nebula is designed with fault-tolerant properties that enable local networks to keep operating properly in WAN downtimes.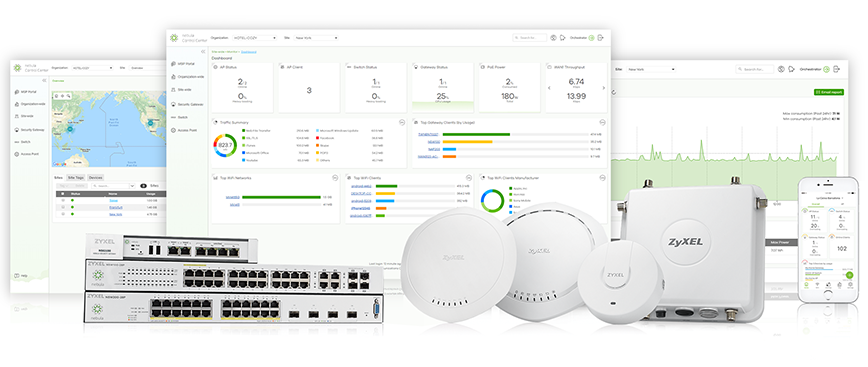 Nebula cloud managed networking architecture
The Nebula Cloud provides a networking paradigm for building and managing networks over the Internet in the Software as a Service model. Software as a Service (SaaS) is defined as a way of delivering software for users to access via the Internet rather than local installation. In the Nebula architecture, network functions and management services are pushed to the cloud and delivered as a service that provides instant control to the entire network without wireless controllers and overlay network management appliances.
All Nebula devices are built from the ground up for cloud management with the capability to communicate with Nebula's cloud control center through the Internet. This TLS-secured connectivity between hardware and the cloud provides network-wide visibility and control for network management using the minimal bandwidth.
Over the cloud, thousands of Nebula devices around the world can be configured, controlled, monitored and managed under a single pane of glass. With multi-site network management tools, businesses are allowed to deploy new branches of any size, while administrators are able to make policy changes any time from a central control platform.
Data Privacy and Out-of-band Control Plane
The Nebula service uses the infrastructure and services built upon the Amazon Web Service (AWS), so all Nebula security details can be referred to AWS Cloud Security. Nebula is committed to data protection, privacy and security as well as compliance with applicable regulatory frameworks in the world. Nebula's technical architecture along with its internal administrative and procedural safeguards can assist customers with design and deployment of cloud-based networking solutions that comply with EU data privacy regulations.
In Nebula's out-of-band control plane, network and management traffics are split into two different data paths. Management data (e.g. configuration, statistics, monitoring, etc.) turn towards Nebula's cloud from devices through an encrypted Internet connection of the NETCONF protocol, while user data (e.g. Web browsing and internal applications, etc.) flows directly to the destination on the LAN or across the WAN without passing through the cloud.
Highlights:
Zero-touch provisioning, built-in multisite network management tools accelerate deployment of large networks
Intuitive, automated network management interface as well as continuous feature updates that eliminate training and labor for network maintenance and support
Centralized, unified and on-demand control as well as visibility that reduce capital expense for hardware and software
Free cloud management for the life of the product without the need for ongoing costs
NAP, NSW, NSG series and APs with NebulaFlexTM Pro are sold with bundled Professional Pack license for you to experience advanced features.
A comprehensive networking product portfolio from a single vendor ensures better product compatibility
Credit and on-demand licensing model provides high flexibility based on business dynamics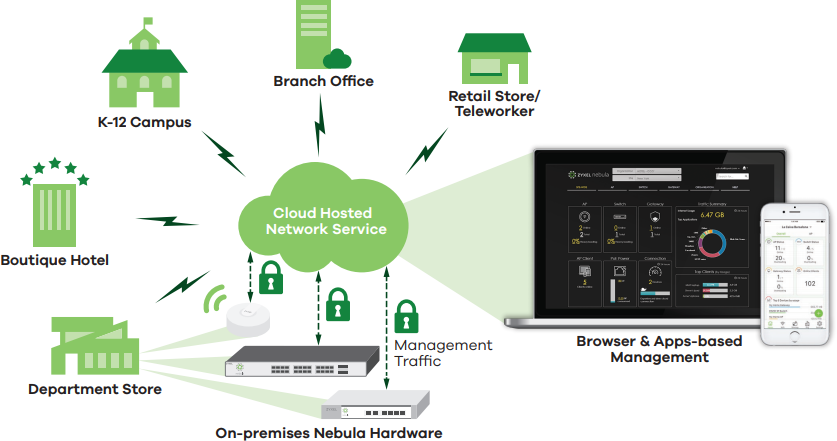 Nebula Licenses:
Pricing Notes:
Pricing and product availability subject to change without notice.
Zyxel Products
Nebula Points for Nebula Security Service (NSS)
10 Zyxel Nebula Points for Nebula Security Service (NSS)
#LIC-NSS10PT
List Price:
$17.99
Our Price: $10.00
20 Zyxel Nebula Points for Nebula Security Service (NSS)
#LIC-NSS20PT
List Price:
$29.99
Our Price: $20.00
50 Zyxel Nebula Points for Nebula Security Service (NSS)
#LIC-NSS50PT
List Price:
$74.99
Our Price: $50.00
100 Zyxel Nebula Points for Nebula Security Service (NSS)
#LIC-NSS100PT
List Price:
$144.99
Our Price: $100.00
200 Zyxel Nebula Points for Nebula Security Service (NSS)
#LIC-NSS200PT
List Price:
$284.99
Our Price: $200.00
500 Zyxel Nebula Points for Nebula Security Service (NSS)
#LIC-NSS500PT
List Price:
$704.99
Our Price: $500.00