NWA210AX

802.11ax (WiFi 6) Dual-Radio PoE Access Point
Zyxel Products
Zyxel NWA210AX
Zyxel 802.11ax (WiFi 6) Dual-Radio PoE Access Point, includes NebulaFlex
#NWA210AX
List Price:
$174.99
Our Price: $139.99
Click here to jump to more pricing!
Overview:
The NWA210AX is truly the next generation of wireless (WiFi 6) AP, especially for businesses looking to strike the right balance between performance and budget. It embodies the full range of WiFi 6 technologies including UL/DL, OFDMA, MU-MIMO, and 1024 QAM, which enables the ultra-fast speed of 2975 Mbps. The NWA210AX 4x4 (5G) + 2x2 (2.4G) antenna design boasts the most effective solution to guarantee that it provides smooth and consistently fast service to each client at all times. Also, it uses the second generation transmit beamforming technology incorporating Low End Sensitivity Improvements and Time Domain Channel Smoothing allowing data rates to increase for not only MU-MIMO clients, but for all existing ones as well.
The NWA210AX is not only efficient at delivering impressive speeds with its smooth and consistent delivery to wireless clients, but it is also efficient on power. The NWA210AX can deliver its impressive performance while keeping the consumption of PoE within the PoE+ standard, so that you can enjoy the latest WiFi 6 technology, experiencing first-hand the uncompromising multigigabit speed when coupling without the need of re-cabling.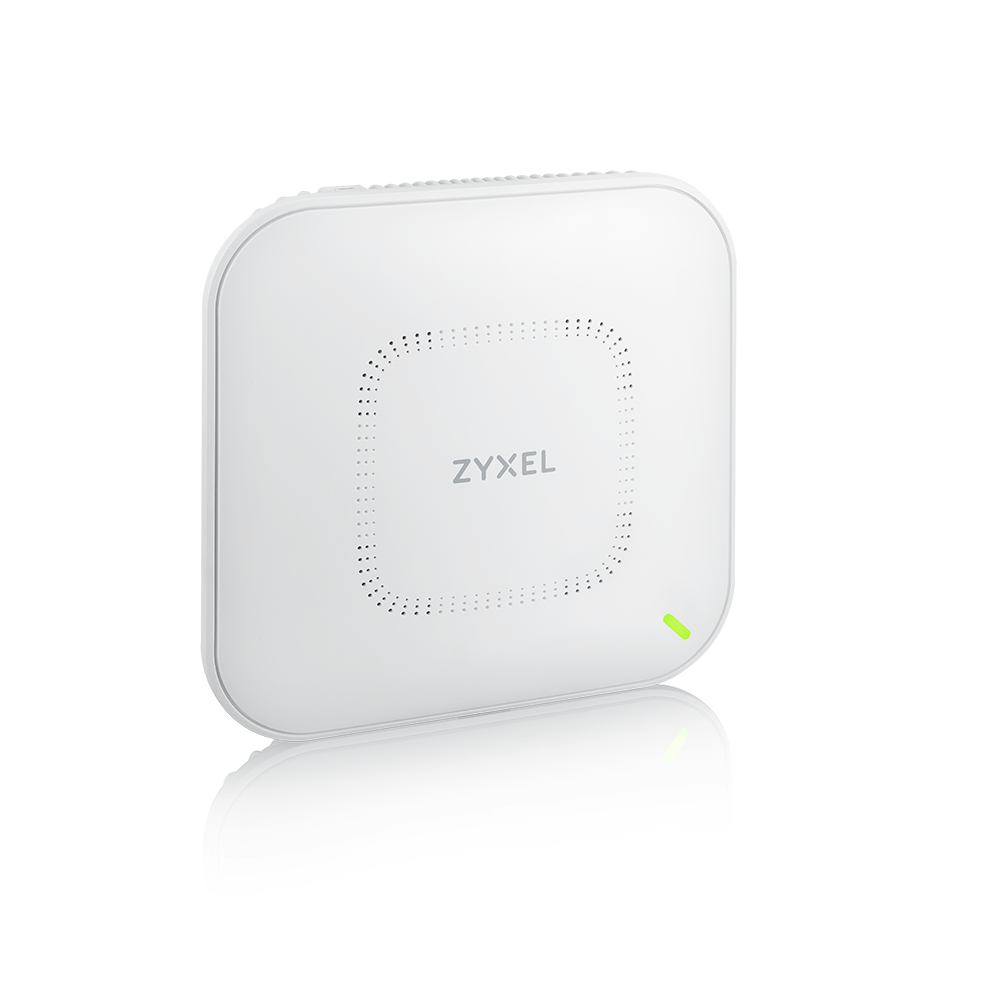 Dual-radio (dual 4x4 + 2x2) 802.11ax AP provides maximum data rate of 2975 Mbps

OFDMA is arguably the best innovation of WiFi, delivering the highest performance and low latency for all scenarios

NebulaFlex allows users to switch between standalone or intuitive Nebula cloud managed modes as needed

Next generation beamforming technology delivers maximum coverage. The latest WPA3 security protocol provides safer connectivity

Advanced Cellular Coexistence minimizes interferences from 4G/5G cellular networks
*1The licensing terms may vary depending on part numbers or regions Please contact your local sales representative.
---
Pricing Notes:
Pricing and product availability subject to change without notice.
Zyxel Products
Zyxel NWA210AX
Zyxel 802.11ax (WiFi 6) Dual-Radio PoE Access Point, includes NebulaFlex
#NWA210AX
List Price:
$174.99
Our Price: $139.99