Zyxel NWA5123-ACHD

802.11ac Wave2 Dual-Radio Unified Access Point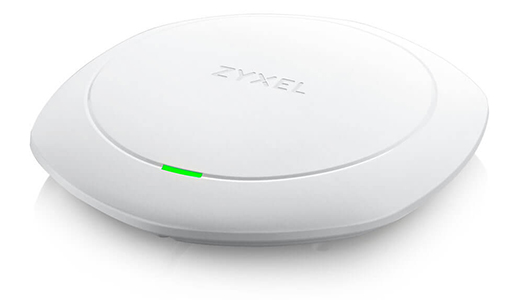 Sorry, this product is no longer available
Please contact us to explore replacement options or consider visiting our Legacy Products Licensing page, where you can purchase licenses for our discontinued products.
Overview:
802.11ac Wave 2 Dual-Radio Unified Access Point
The Zyxel NWA5123-AC HD is a Wave 2 dual-radio 3x3 MU-MIMO Unified Access Point with a combined data rate of up to 1.6 Gbps. Thanks to its superior hardware design with next generation beamforming technology and advanced noise suppression, the NWA5123-AC HD delivers increased coverage and improved connection speeds for every client. The highperformance NWA5123-AC HD is future-proof for the ever-growing mobility demands in high-density environments such as campuses and hotels.
Excellent wireless coverage and performance with the latest 3x3 Wave 2 802.11ac technology
Next generation beamforming technology delivers maximum coverage
Innovative MU-MIMO technology increases downstream throughput by simultaneously talking to multiple devices at the same time
Simple installation with APFlexTM or Zyxel Utility makes installation and setup a breeze whether for just single or multiple units at once
Solid state capacitors and advanced heat dissipation ensure high reliability and long life—even in the toughest environments
Advanced Cellular Coexistence minimizes interference from 3G/4G cellular networks