The Future of WiFi
When the 11ac standard was published in 2013, it introduced new features including beamforming and MU-MIMO and changed the face of Internet service. However, 11ac only applied to the 5 GHz band. Service providers currently face increasing pressure from their subscribers as they adopt new applications which require much higher throughput speeds and simultaneous connections to multiple devices. The 11ac Wave 2 technology is unable to fulfill the growing bandwidth requirements of these advanced applications.
Meeting the ever-increasing demands for high-performance WiFi is a new technology, 802.11ax (11ax), which is also known as WiFi 6. 11ax features 1024-QAM which provides high-throughput in both 2.4 GHz and 5 GHz band, and supports MU-MIMO & Orthogonal Frequency Division Multiple Access (OFDMA) to improve the channel capacity and efficiency for enabling more clients to access the AP. Network functionality is improved by the Target Wake-up Time (TWT) and Basic Service Set (BSS) Color Code features.
Zyxel WiFi 6 Products
Break the speed limitations
with 1024-QAM
Break the speed limitations of connection to open up new opportunities by delivering to your subscribers' unprecedented performance that enables businesses to implement the latest cutting-edge high-bandwidth and low-latency applications.
Implementing the innovative 1024-QAM technology provides up to a 25% increase in data rate to achieve speeds up to 10 Gbps enabling your internet service to support 4K/8K video and AR/VR game requirements.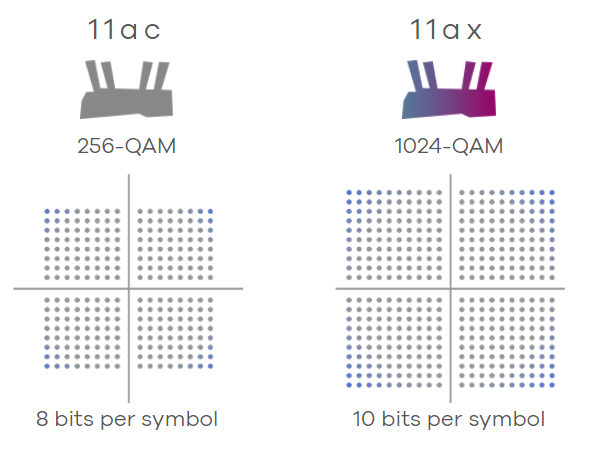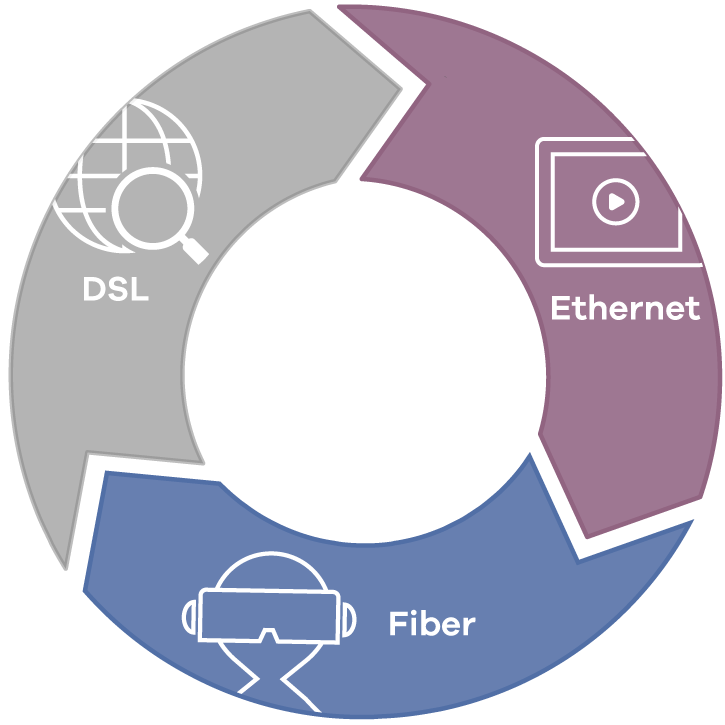 Comprehensive solutions for
a wide range of deployments
As the leading broadband solution provider, Zyxel delivers technological innovations for an array of network deployments. Whether you are establishing broadband access through DSL, Ethernet, or fiber technologies, we have a comprehensive and flexible solution that is right for you and your customers.
Zyxel's full range of future-ready WiFi 6 CPEs will help you forge new business opportunities by creating an unprecedented WiFi experience for your subscribers.
High-quality service
with Zyxel OPAL
Zyxel's modular, value-added OPAL software platform allows you to maintain premium-level service, even as the technology evolves. Designed inhouse, OPAL supports custom-made applications and services, seamless and simple migration to new technology, and convenient management.
Zyxel OPAL greatly reduces development time, giving you a head start on the broadband competition.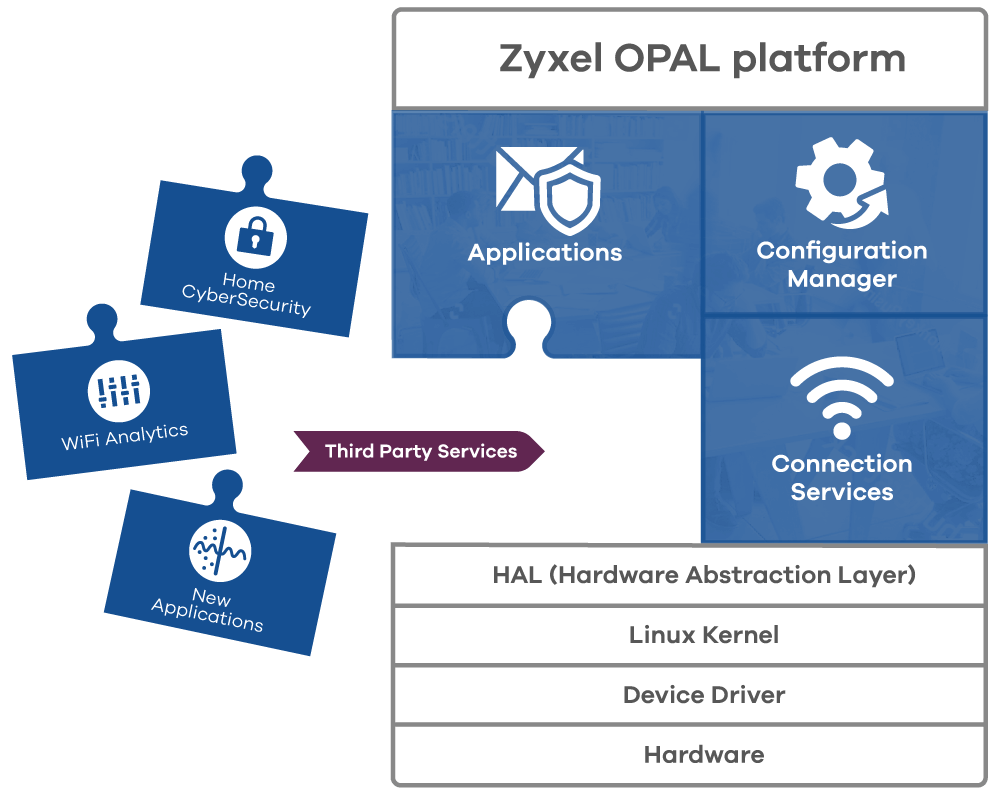 ---