Zyxel NWA1123ACv3

802.11ac Wave 2 Dual-Radio Ceiling Mount PoE Access Point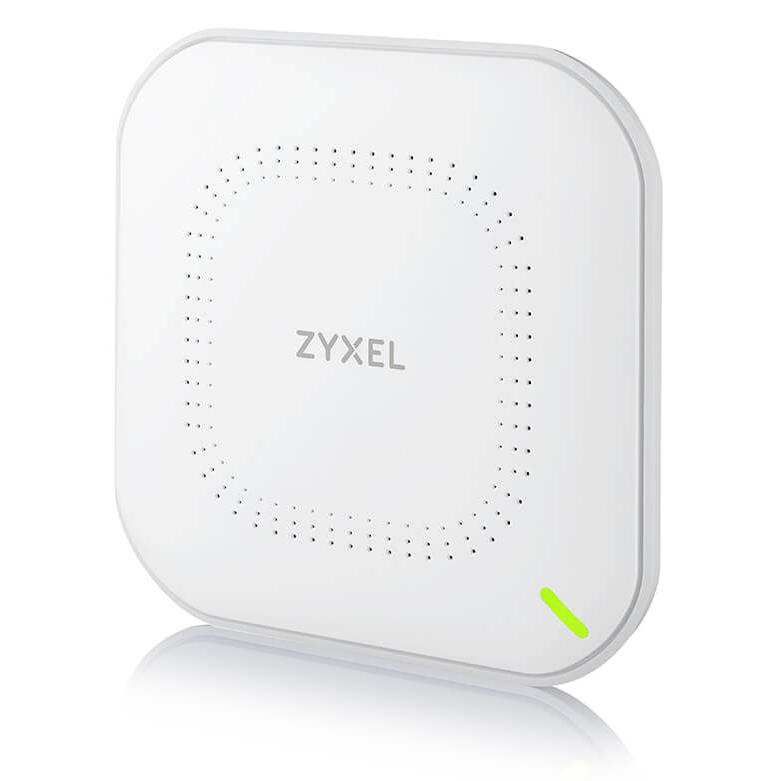 See how Zyxel can help with the Remote Workforce
Zyxel Products
Zyxel Wireless
Zyxel 802.11ac Wave 2 Dual-Radio Ceiling Mount PoE Access Point with AC Adapter, includes NebulaFlex
#NWA1123ACV3
List Price:
$64.99
Our Price: $49.99
Click here to jump to more pricing!
Overview:
Introducing the new hybrid access point
The Zyxel NWA1123ACv3 802.11ac Wave 2 Dual-Radio PoE Access Point supports a combined data rate of up to 1.2Gbps. With Zyxel's innovative design and commitment to "RF First" for high performance and reliable connections through design, the NWA1123ACv3 delivers increased coverage and improved connection speeds for every client.
The NWA1123ACv3 supports NebulaFlex, giving you the ability to easily switch between standalone and our license free Nebula cloud management, anytime, with a few simple clicks.
NebulaFlex gives you the flexibility to switch between standalone and our License Free Nebula cloud management
Next generation beamforming technology delivers maximum coverage
802.11ac 2x2 Wave 2 — supporting combined data rate of up to 1.2 Gbps
Advanced Cellular Coexistence minimizes interferences from 4G/5G cellular networks
Robust build quality including solid-state capacitors to ensure long life and operational reliability
Not ready for the cloud… Just yet?
For those of you who are not ready for the cloud, the NWA1123ACv3 offers a standalone mode, allowing you to setup each AP via its local user-friendly web interface and setup wizard. The wizard will quickly guide you through the initial setup and have your AP up and running in minutes. Additionally you can manage and monitor the AP via traditional SNMP methods that you may have already in place. The NWA1123ACv3 is also part of the Zyxel One Network. This means that you can use the complimentary Zyxel One Network Utility to help with repetitive operations during deployment.
What to benefit from Cloud central management?
When you're ready to join our Nebula cloud management solution, simply register your NWA1123ACv3 via Nebula Control Center and the device will automatically join, auto provision and begin to give real-time information. The intuitive platform allows you to group your access points together, control centrally, gain access to diagnostics tools and additional features like captive portal all under a single platform.
The Nebula platform has no limits to how many access points can be added, giving you an easy to use, scalable platform that you can access anytime, anywhere.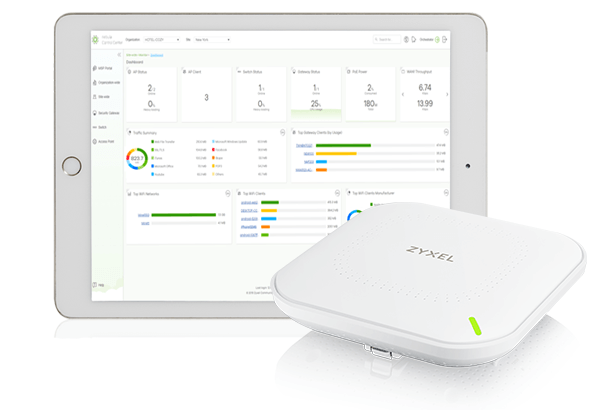 ---
Pricing Notes:
Pricing and product availability subject to change without notice.
Zyxel Products
Zyxel Wireless
Zyxel 802.11ac Wave 2 Dual-Radio Ceiling Mount PoE Access Point with AC Adapter, includes NebulaFlex
#NWA1123ACV3
List Price:
$64.99
Our Price: $49.99
Zyxel MSP License
1 Year Nebula MSP License
#LICNCCMSP1YR
List Price:
$699.99
Our Price: $499.99
1 Month Nebula MSP License
#LICNCCMSP1MO
List Price:
$72.99
Our Price: $49.99
2 Year Nebula MSP License
#LICNCCMSP2YR
List Price:
$1,299.99
Our Price: $949.99
Zyxel Plus License
1 Month Nebula Plus Pack for 1 Device
#LICNCCPLUS1MO
List Price:
$4.99
Our Price: $1.49
1 Year Nebula Plus Pack for 1 Device
#LICNCCPLUS1YR
List Price:
$19.99
Our Price: $11.99
2 Year Nebula Plus Pack for 1 Device
#LICNCCPLUS2YR
List Price:
$34.99
Our Price: $22.99
Zyxel Pro License
1 Month Nebula Pro Pack for 1 Device
#LICNCCPRO1MO
List Price:
$7.99
Our Price: $2.99
1 Year Nebula Pro Pack for 1 Device
#LICNCCPRO1YR
List Price:
$44.99
Our Price: $29.99
2 Year Nebula Pro Pack for 1 Device
#LICNCCPRO2YR
List Price:
$79.99
Our Price: $56.99