Zyxel NAP102

802.11ac 2x2 Dual-Radio Nebula Cloud Managed Access Point
See how Zyxel can help with the Remote Workforce
Sorry, this product is no longer available, please contact us for a replacement.
Overview: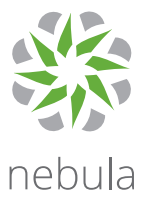 The Zyxel Nebula NAP102 802.11ac Dual-Radio Nebula Cloud Managed Access Point is a high-performance, cloud-managed 2x2 MIMO 802.11ac AP designed for deployments in offices, schools, hospitals, hotels and retail stores. With ultra-fast speeds of up to 1.2 Gbps, the Nebula NAP102 has revolutionized cloud managed wireless networking to a higher entry level. Featuring dualconcurrent, dual-band operation and advanced technologies such as Dynamic Channel Selection, Load Balancing and Smart Client Steering, the NAP102 delivers high throughput and reliable coverage for a superb Wi-Fi experience.
Cloud-managed, dual-radio 2x2 MIMO 802.11ac access point
Supports combined data rates of up to 1200 Mbps
Self-configuration and zerotouch deployment
Enterprise-class security and RF optimization
Dynamic Channel Selection, Load Balancing and Smart Client Steering
Benefits:
Zero-touch deployments
The Zyxel Nebula APs auto-configure themselves after installation, and then automatically connect to the Nebula cloud to join the network; so autoconfiguration, provision, monitoring and diagnostics can be performed anytime, anywhere. This simplifies network setup and enables deployment of Nebula APs to a remotely located network even by non-IT professionals.
Optimized wireless experience
The Zyxel Nebula NAP102 delivers optimized wireless experience for users with comprehensive wireless features such as Dynamic Channel Selection (DCS), Load Balancing, and Smart Client Steering, etc. DCS avoids interference from co-channeling and overlapping channels continuously, while Load Balancing and Smart Client Steering which features Band Select and Balance for more spectrum to provide more stable, reliable wireless connections.
Smoke detector design that blends into environments
Different from traditional business access points, the Zyxel Nebula NAP102 comes in a "smoke detector" ceiling-mount design. Since the "smoke detector" design is not invasive, there is no need to hide it behind the ceiling tiles; and the ceilingmount optimized RF design can provide its best performance and coverage. In addition, the NAP102 is plenum-rated and made of non-toxic materials without hazardous emission – critical for public indoor wireless deployments.
Enterprise-class security
The Zyxel Nebula NAP102 inherits the NETCONF protocol for secure configuration changes. In terms of authentication and data encryption, it supports WPA2 enterprise protection and a wide range of Extensible Authentication Protocol (EAP) types, including EAP SIM for smartphones. Besides, the NAP102 also features access control and Layer-2 isolation for privacy protection. The comprehensive security features ensure NAP102 to deliver enterprise-grade protection to the entire network.
Ultra-fast speed
The Zyxel Nebula NAP102 is a 2x2 802.11ac AP that provides Gigabit Wi-Fi experience. The concurrent dual-band support meets the pervasive BYOD demands to support more clients with equal signal coverage in both 2.4 GHz and 5 GHz bands.
Key Applications: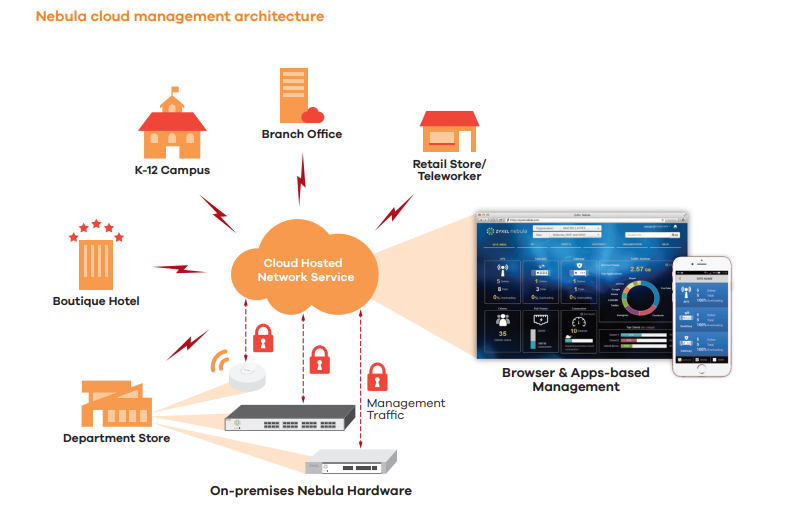 Specifications: