Zyxel WAC5302D-S

802.11ac Wall-Plate Unified Access Point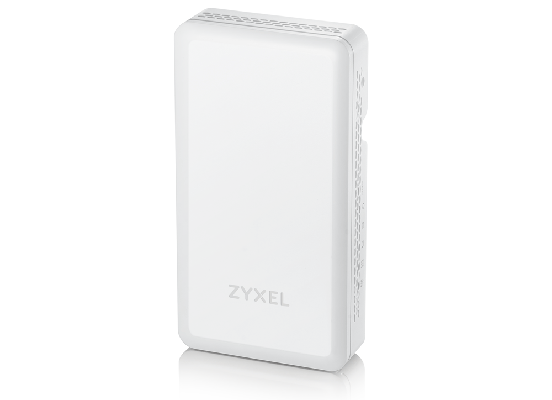 Zyxel Products
Zyxel Wireless Access Points
Zyxel 802.11ac Wall-Plate Unified Access Point with Smart Antenna + POE Passthrough
#WAC5302D-S
List Price:
$139.99
Our Price: $99.99
Click here to jump to more pricing!
Overview:
Clever Design for Hotel Guest Room
Today's business and leisure travelers expect to connect high-speed Wi-Fi when stepping into a hotel and would consider internet connectivity the top amenity. Most travelers won't hesitate to report bad Wi-Fi experience and bother to come back again. So do you want a breakout rating in TripAdvisor? The Zyxel WAC5302D-S 802.11ac Wall-Plate Unified Access Point is an adaptive Wi-Fi and Switch for hotels. It features smart antenna and beamforming to optimize RF as well as three downlink Gigabit Ethernet ports – one of which has PoE function to power up in-room services such as smart TV and VoIP. More importantly, the WAC5302D-S can be easily mounted on outlet boxes, wall or desk without the need for any additional mounting kit.
Clever wired and wireless network solution for individual hotel guest rooms
The world's first wall-plate AP design that can be mounted on wall plates or directly in anywhere
Equipped with smart antenna which is proven able to mitigate interference from neighboring APs
Enterprise-class 2x2 802.11ac AP supporting combined data rates of up to 1.2 Gbps
Three downlink Gigabit Ethernet ports, including one with PoE to power for VoIP phones or other devices
---
Pricing Notes:
Pricing and product availability subject to change without notice.
Zyxel Products
Zyxel Wireless Access Points
Zyxel 802.11ac Wall-Plate Unified Access Point with Smart Antenna + POE Passthrough
#WAC5302D-S
List Price:
$139.99
Our Price: $99.99