Zyxel ZyWALL SSL VPN Client

VPN Client Software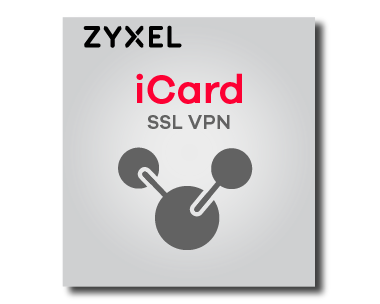 Zyxel Products
Zyxel SSL VPN Client
ZyWALL SSL VPN Client for Mac OS X - Mac OS X Based SSL VPN Client License - 1 Client
#SSLVPNOSX1
List Price:
$39.99
Our Price: $25.00
ZyWALL SSL VPN Client for Mac OS X - Mac OS X Based SSL VPN Client License - 5 Clients
#SSLVPNOSX5
List Price:
$149.99
Our Price: $105.00
ZyWALL SSL VPN Client for Mac OS X - Mac OS X Based SSL VPN Client License - 10 Clients
#SSLVPNOSX10
List Price:
$262.99
Our Price: $185.00
Overview:
Four Perimeter Security Challenges, SecuExtender can Help
BYOD Security Risks
SecuExtender adapts Zero Trust principle to help IT verify user's identity, enforcing admission control to increase security level.
Administrative Overhead
When managing tens or hundreds of remote endpoints/traveling employees from the cloud, network admins can centralize provisioning configuration faster.
Network Congestion
Mitigate the bottleneck, increase productivity by throttling the VPN client traffic bounded for the office network.
VPN Client Flexibility
Flexible VPN options, one license for multi-platforms and subscription-based for easier access to new features.
---
Business internet access on the go
The SSL VPN keeps you connected securely and productive on the go. Their set of features fulfill the need to securely access corporate resources over the internet regardless of the location.
Easy to use
Deployment the SSL VPN is a simple and stress-free process, just download it, install it and you are good to connect
High compatibility
Support for strong encryption options and secured authentication methods
Super easy for mobile users to build connections from all kinds of environments
High scale flexibility
For both small businesses and large corporations equipping their remote workforce, the SSL VPN Client represents an efficient and affordable secured solution for projects of all sizes
System Requirements:
System Requirements
Zyxel security appliance
Next-Gen USG series
ZyWALL VPN Firewall series
Firmware
Requires firmware version ZLD V4.10 or higher
Client operating system
Windows OS
MAC OS 10.7 or later
Client hardware system
Any 32 or 64-bit Intel Mac
Remote Access Security Solutions:
Operating with Zero Trust best practices across wired or wireless network infrastructures – wherever your employees: HQ, branch offices, on-the-go, or even working from home. Together we can help your business maintain continuity and safety.
Secure Workplace
Remote Access Solution
Benefits
Working on the go for teleworkers
SecuExtender Zero Trust VPN Client

Two-factor authentication (2FA)
Secure access with reliable IPSec/SSL VPN connectivity
Easy installation and simple user experience
Cost-effective, trusted service

Home offices
Remote Access Point (RAP)

Two-factor authentication (2FA)
Layer 2 extension with synchronized security
Simple provisioning

Remote location between HQ & branch offices
ZyWALL ATP/USG FLEX Firewalls

Two-factor authentication (2FA)
Advanced protection with central management
Secure encrypted tunnel
Application Diagram:

VPN Application
Branch offices, partners and home users can deploy Zyxel USGs for site-to-site IPSec VPN connections
Branch offices can additionally deploy IPSec VPN HA (load balancing and failover) for always online VPN connectivity
Remote users can securely access company resources with their computers or smartphones via SSL,IPSec and L2TP over IPSec VPN
The headquarter USG can also establish an IPSec VPN connection with Microsoft Azure for secured access to a variety of cloud-based applications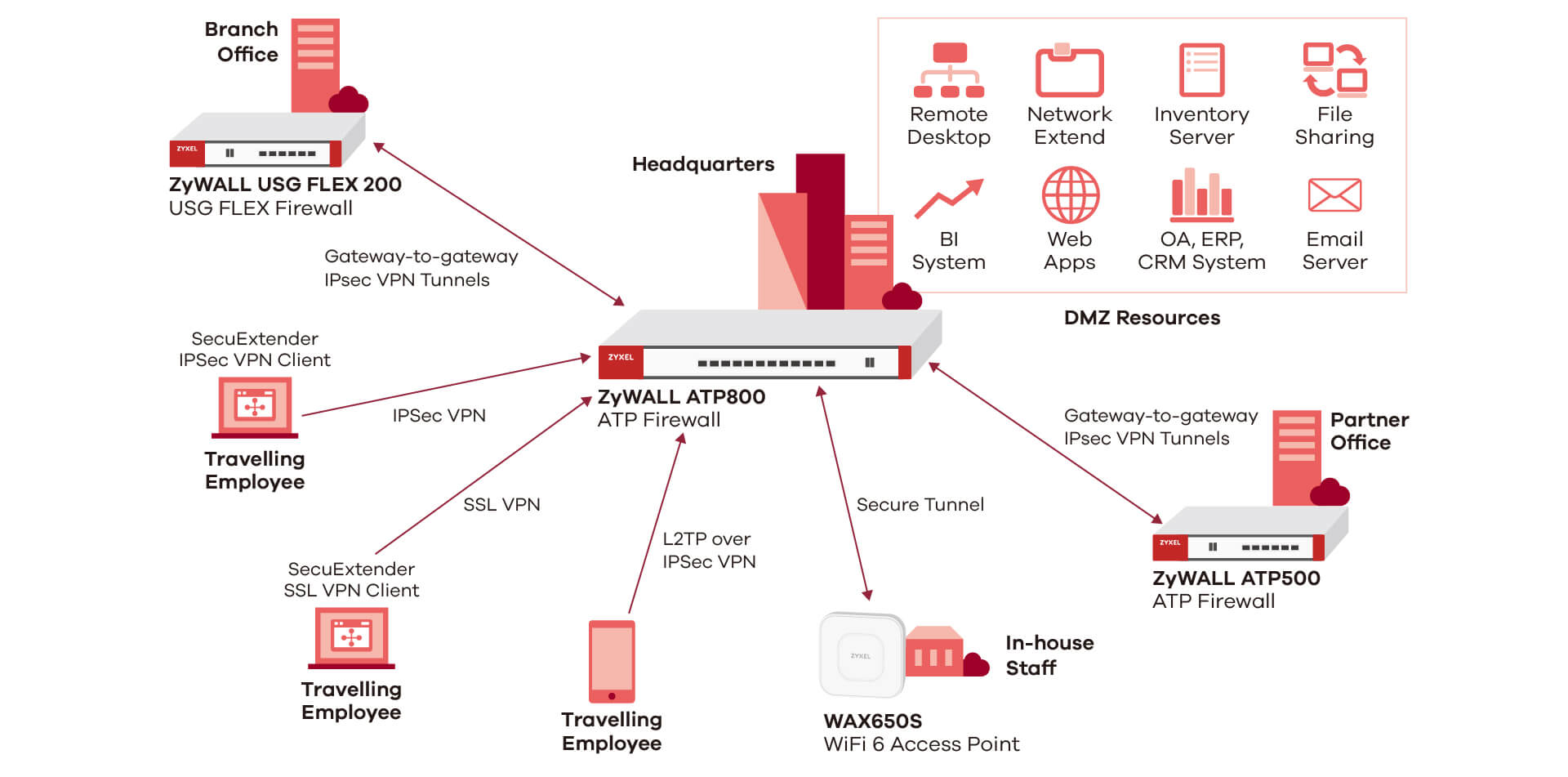 Pricing Notes:
Pricing and product availability subject to change without notice.
Zyxel Products
Zyxel SSL VPN Client
ZyWALL SSL VPN Client for Mac OS X - Mac OS X Based SSL VPN Client License - 1 Client
#SSLVPNOSX1
List Price:
$39.99
Our Price: $25.00
ZyWALL SSL VPN Client for Mac OS X - Mac OS X Based SSL VPN Client License - 5 Clients
#SSLVPNOSX5
List Price:
$149.99
Our Price: $105.00
ZyWALL SSL VPN Client for Mac OS X - Mac OS X Based SSL VPN Client License - 10 Clients
#SSLVPNOSX10
List Price:
$262.99
Our Price: $185.00