Zyxel ZyWALL VPN Clients

VPN Client Software for the most secure network acess
Zyxel ZyWALL IPSec VPN Client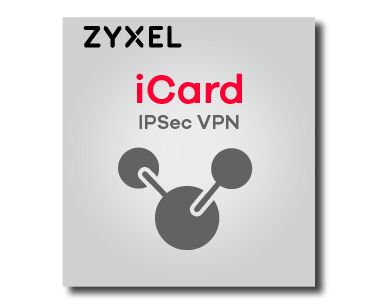 The Zyxel IPSec VPN Client is designed an easy 3-step configuration wizard to help remote employees to create VPN connections quicker than ever. The user-friendly interface makes it easy to install, configure and use. With Zyxel IPSec VPN Client, setting up a VPN connection is no longer a daunting task. The Zyxel IPSec VPN client also ensures easy scale-up by storing a unique duplicable file of configuration and parameters.
Zyxel ZyWALL SSL VPN Client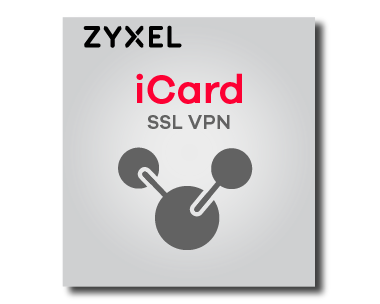 SecuExtender, the Zyxel SSL VPN technology, works on both Windows and Mac operating systems. For Windows users, SecuExtender is free from pre-installation of a fat VPN client. Zyxel security appliances will push VPN client and launch auto-installation while user logs in web-based authentication portal. For Mac users, a lite VPN software is provided to set up secured VPN connection.
Four Perimeter Security Challenges, SecuExtender can Help
BYOD Security Risks
SecuExtender adapts Zero Trust principle to help IT verify user's identity, enforcing admission control to increase security level.
Administrative Overhead
When managing tens or hundreds of remote endpoints/traveling employees from the cloud, network admins can centralize provisioning configuration faster.
Network Congestion
Mitigate the bottleneck, increase productivity by throttling the VPN client traffic bounded for the office network.
VPN Client Flexibility
Flexible VPN options, one license for multi-platforms and subscription-based for easier access to new features.
IPSec VPN Client
Ultra-secure Access to the Office Network Anywhere
The IPSec VPN Client is designed with an easy 3-step configuration wizard to help employees create remove VPN connections quicker than ever. It also provides an easy scalability by storing a unique duplicable file of configuration and parameters.
The VPN configurations and security elements including pre-shared key, certificates, IKEv2 can be saved on a USB disk in order to remove authentication information from the computer. Users can easily monitor their remote applications and data as if they were in the office.
Secure Remote Access
Ensure secure and reliable data transmission
Support Two-factor Authentication (2FA) for strengthen protection
Added stronger key exchange (DH) group and algorithms
Enhanced Usability
Windows and macOS operating system supported
Flexible subscription plan and easy to renew/purchase online
Immediate access to all latest updates and future releases
Simple Deployment
Effective provisioning via VPN wizard with IKEv2 initiated
Intuitive panel with 25 multilingual support
Easy VPN configuration can be saved as a portable file
SSL VPN
Business Internet Access On the Go
The SSL VPN keeps you connected securely and productive on the go. Their set of features fulfill the need to securely access corporate resources over the internet regardless of the location.
Easy to use
Deployment the SSL VPN is a simple and stress-free process, just download it, install it and you are good to connect
High compatibility
Support for strong encryption options and secured authentication methods
Super easy for mobile users to build connections from all kinds of environments
High scale flexibility
For both small businesses and large corporations equipping their remote workforce, the SSL VPN Client represents an efficient and affordable secured solution for projects of all sizes
Remote Access Security Solutions
Operating with Zero Trust best practices across wired or wireless network infrastructures – wherever your employees: HQ, branch offices, on-the-go, or even working from home. Together we can help your business maintain continuity and safety.
Secure Workplace
Remote Access Solution
Benefits
Working on the go for teleworkers
SecuExtender Zero Trust VPN Client

Two-factor authentication (2FA)
Secure access with reliable IPSec/SSL VPN connectivity
Easy installation and simple user experience
Cost-effective, trusted service

Home offices
Remote Access Point (RAP)

Two-factor authentication (2FA)
Layer 2 extension with synchronized security
Simple provisioning

Remote location between HQ & branch offices
ZyWALL ATP/USG FLEX Firewalls

Two-factor authentication (2FA)
Advanced protection with central management
Secure encrypted tunnel
Businesses from small to large all need to get ready for the growing demands of an increasingly mobile workforce and expanding distributed work sites, to compete in today's global market place. Secure remote access has become an imperative to business success.
Zyxel VPN Clients offer a flexibly easy-to-use, easy-to-manage Virtual Private Network (VPN) solution that provides mobile and distributed users with secure, speed and reliable remote access back to corporate resources. Zyxel offers both SSL VPN and IPSec VPN connectivity options for remote client-to-site access.
Application Diagram