Zyxel HLA4205

MoCA Bonded 2.0 Coaxial Ethernet Bridge
Sorry, this product is no longer available, please contact us for a replacement.
Overview:
The Zyxel HLA4205 MoCA 2.0 Ethernet Adapter is a coax home network adapter that turns the home coax cable into a 1.4 Gbps network backbone for every family member to experience high-speed network connectivity.
MoCA 2.0 Bonded supports for wired networks of up to 1.4 Gbps*
Blazing-fast Gigabit for multiple UHD application
Easy installation and use
Benefits:
Transform Coax outlets to Gigabit Ethernet ports for home network extension
The Zyxel HLA4205, MoCA 2.0 Ethernet Adapter, helps users to build up a complete network environment with the existing coaxial infrastructure. The HLA4205 supplements the existing WiFi network with no extra cables required to extend the Internet service from one room to another.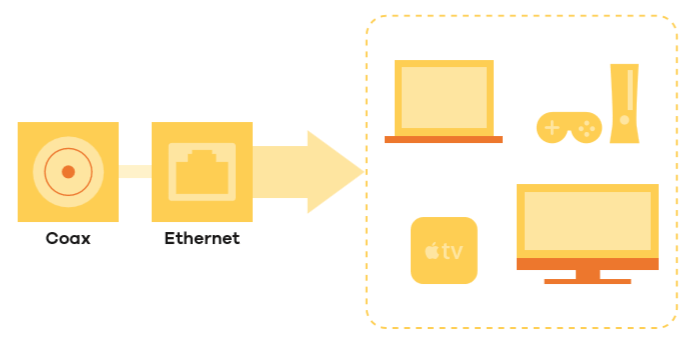 ---
Stable, Blazing-fast Gigabit data transmission
The Zyxel HLA4205 adapter is designed for reliable, high-performance media network connectivity. With the latest MoCA 2.0 Bonded Technology, it is easy to build a wired network with speeds of over 1 Gbps to fulfill the demands for multi-Ultra HD streaming and online gaming at the same time.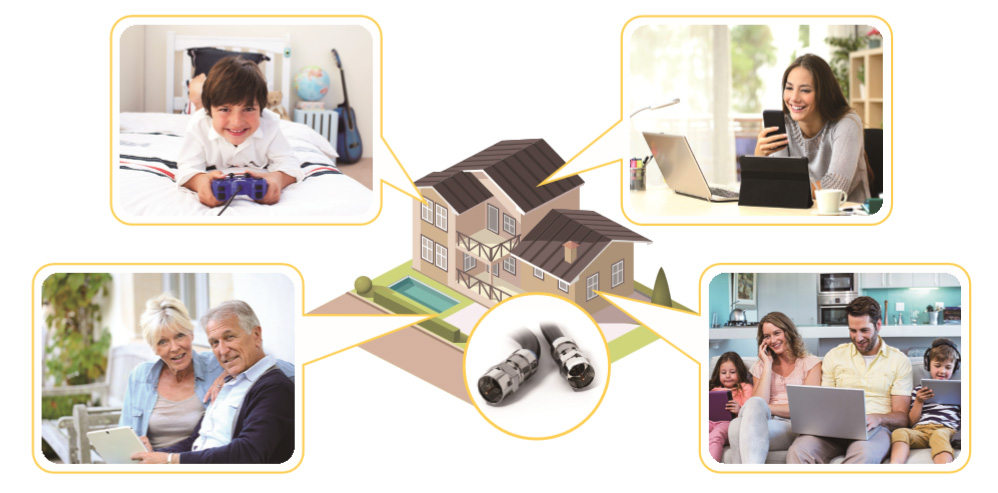 ---
Latest MoCA 2.0 Bonded Technology
The Zyxel HLA4205 provides an ultra-fast connection with speeds up to 1.4 Gbps* taking advantage of Bonded MoCA 2.0, the latest MoCA technology. It is backward interoperable with MoCA 1.1 and MoCA 1.0.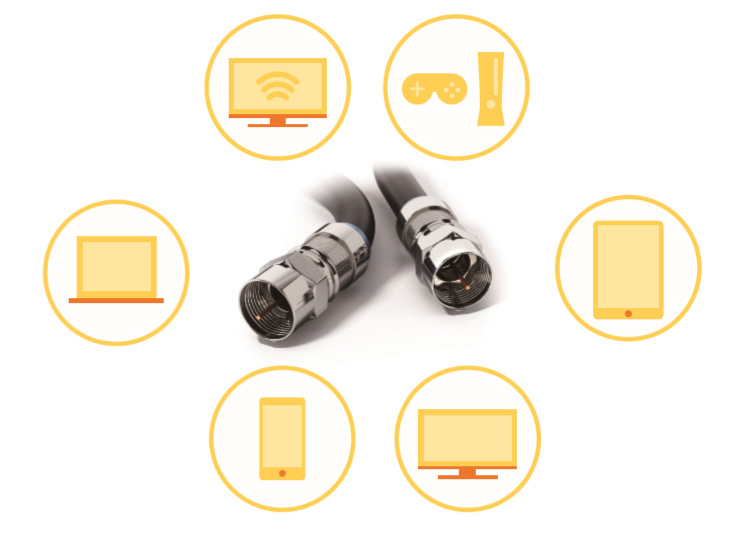 Application Diagram: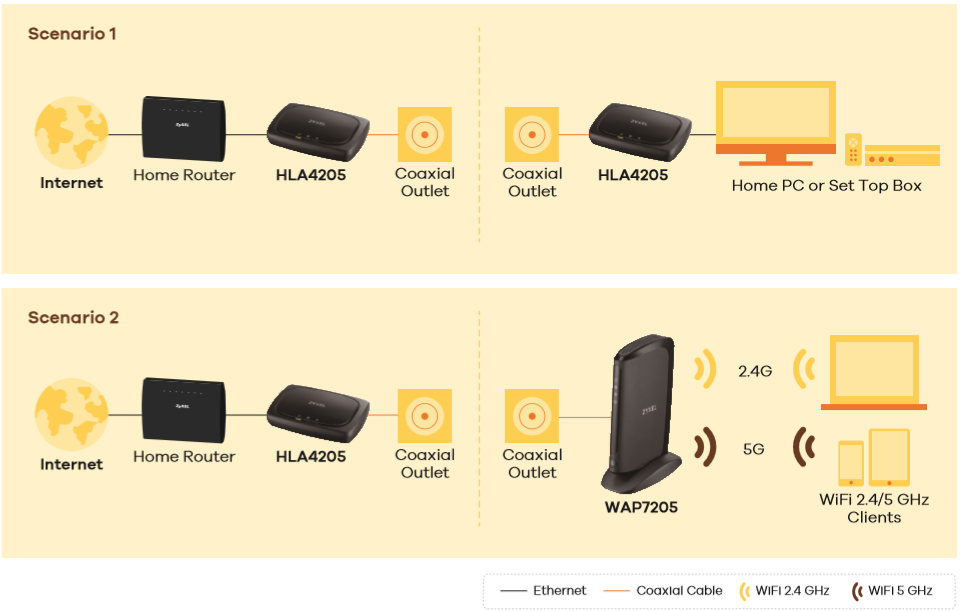 Specifications:
System Specifications
Network Standard
MoCA 2.0 Bonded
Backward interoperable with
MoCA 2.0/1.1/1.0
MoCA nodes: up to 16 devices
IEEE 802.3 complaint 10/100/1000 Mbps
IEEE802.3 az Energy Efficient Ethernet
Hardware Specifications
LAN: One Gigabit Ethernet RJ-45 port with auto MDI/MDIX support
Coaxial port: Two F-type coaxial connectors
LED indicators:
Power consumption:
Physical Specifications
Item dimensions (WxDxH): 121 x 79 x 28 mm (4.76" x 3.11" x 1.1")
Item weight: 126g (0.27 lb.)
Packing dimension (WxDxH): 146 x 120 x 83 mm (5.74" x 4.72" x 3.26")
Packing weight: 313g (0.69 lb.)
Environmental Specifications
Operating Environment
Temperature: 0°C to 40°C (32°F to 104°F)
Humidity: 10% to 90% (Non-condensing)
Storage Environment
Temperature: -30°C to 70°C (-22°F to 158°F)
Humidity: 10% to 95% (Non-condensing)
Certification
Package Contents
HLA4205
Power adapter
Ethernet cable
Quick start guide
* The maximum data transfer rates of up to 1400 Mbps over coaxial in simultaneous transmission is derived from the MoCA 2.0 bonded specifications. Actual data transfer rates may vary from network conditions including cable length, network traffics, diplexer attenuation and interference from other coax devices or other adverse factors.