Zyxel ZyWALL VPN Clients

VPN Client Software for the most secure network acess
Zyxel ZyWALL IPSec VPN Client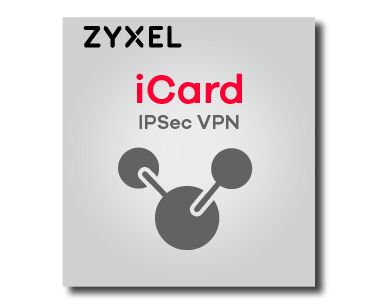 The Zyxel IPSec VPN Client is designed an easy 3-step configuration wizard to help remote employees to create VPN connections quicker than ever. The user-friendly interface makes it easy to install, configure and use. With Zyxel IPSec VPN Client, setting up a VPN connection is no longer a daunting task. The Zyxel IPSec VPN client also ensures easy scale-up by storing a unique duplicable file of configuration and parameters.
Zyxel ZyWALL SSL VPN Client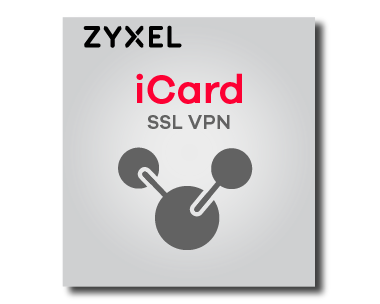 SecuExtender, the Zyxel SSL VPN technology, works on both Windows and Mac operating systems. For Windows users, SecuExtender is free from pre-installation of a fat VPN client. Zyxel security appliances will push VPN client and launch auto-installation while user logs in web-based authentication portal. For Mac users, a lite VPN software is provided to set up secured VPN connection.
What is the difference between IPsec and SSL VPNs?
Which option is best for your business or customer's application when choosing between IPsec and SSL VPN? Here are some quick points to help you decide.
SSL VPNs
Pros:
Support Included in all Zyxel firewall devices
Already supported by most remote user browsers (Windows) with a free extension client (SecuExtender). MacOS SecuExtender client can be purchased. 
Simple to configure as it's equivalent to logging into a secure website for web-based applications like email, cloud storage 
Can easily control what applications are accessible via SSL which can make it more secure
Cons:
Dependent on the client device and thus throughput can be low 
Limited to access specific applications (Unless put in full tunnel mode) 
Cannot do site to site, office to office tunnels
IPSec VPNs
Pros:
Most secure option, making it harder for hackers to get into your system with its encryption
Fastest throughput option, ideal for large file shares 
Can be configured to access network as full members of the network 
Can control access all resources 
Can build secure connectivity from site to site, office to office with a single VPN tunnel
Cons:
Requires an IPsec client software on each of the devices or hardware that supports IPsec VPN at the endpoint (Zyxel SecuExtender)
More complicated to set up for end user and for branch office (Zyxel VPN wizard will help) 
Need understanding of network in order to block resources you don't want people to have remote access to
---
Businesses from small to large all need to get ready for the growing demands of an increasingly mobile workforce and expanding distributed work sites, to compete in today's global market place. Secure remote access has become an imperative to business success.
Zyxel VPN Clients offer a flexibly easy-to-use, easy-to-manage Virtual Private Network (VPN) solution that provides mobile and distributed users with secure, speed and reliable remote access back to corporate resources. Zyxel offers both SSL VPN and IPSec VPN connectivity options for remote client-to-site access.
---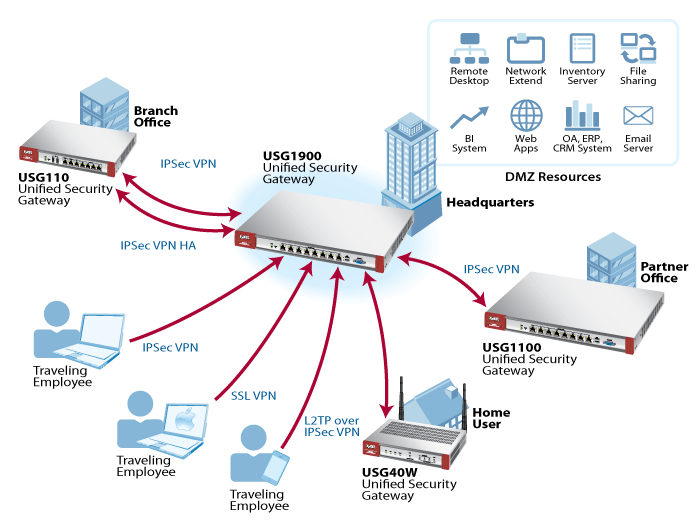 ---