Zyxel Application Patrol

Prioritize, throttle and block applications to boost productivity and prevent bandwidth abuse.
Managing employees who waste too much time on non-work related applications can be a major challenge for businesses. Administrators face losing not only productivity, but network bandwidth to unrestricted Internet use. Zyxel Application Patrol - leverage Deep Packet Inspection module - controls employee network use and covers 19 categories of application, allowing businesses customize management protocols based on specific applications and behaviors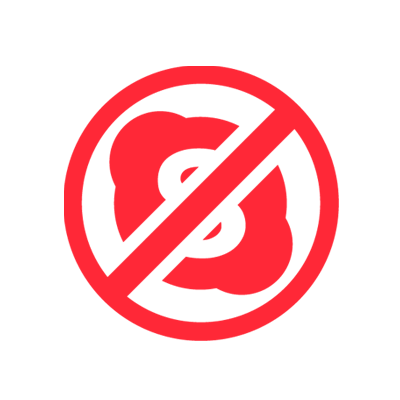 All Application Patrol licenses can be found on their own individual product pages or purchase them below, more options can be found on individual product pages. Can't find the part you are looking for? Contact us today!
Overview:

Granular and precise
Identifies and controls thousands of applications and its behavior.

Flexibly bandwidth
Various control mode including Prioritize, BWM (bandwidth management) , Block.
Benefits:
Continuous strengthening and precise categorization
Zyxel Application Patrol is designed to provide the layer 7 application management, categorize covers the well-known network applications such as social, gaming, productivity, and other web applications and behaviors. Zyxel database supports over thousands of applications and its behaviors, along with the growing and ever-changing applications, our operate work with the repeating collect, analyze and Inspect verify flow cycle.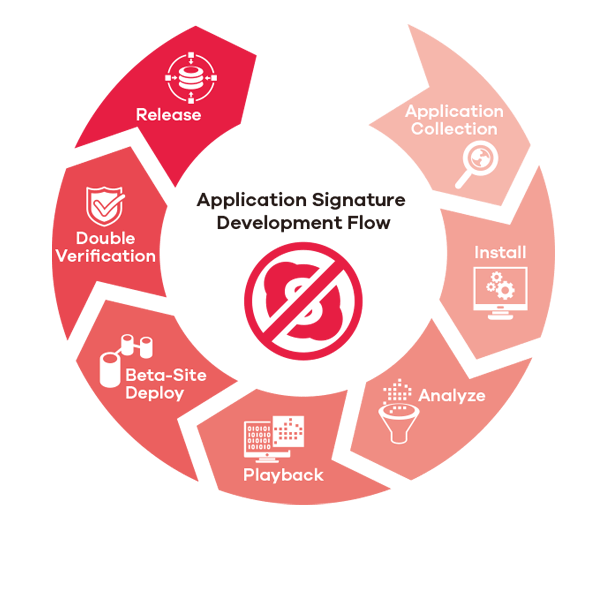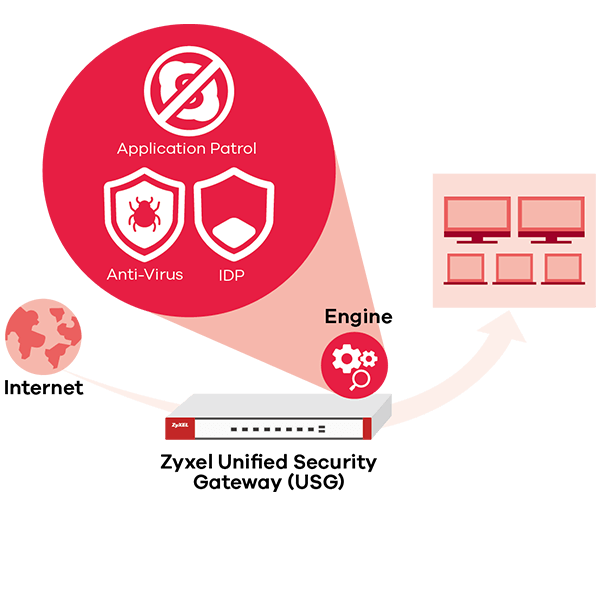 Smart single-pass scanning engine
Traditional scan engine has common defects including high latency and low performance, the reason was a difficult integration using multi-vendors. Zyxel provides the single-pass scanning engine, which compares packet with Anti-Virus, IDP and Application Patrol at the same time to significantly reduces latency and offers an unprecedented combination of speed and coverage.
Zyxel Application Patrol provides up to 19 categories and thousands of applications and its behavior, utilizes the DPI engine, enabling administrators to identify and categorize applications. In addition to filtering and classifying data, the application can establish blocks or traffic quota control policies, giving priority to productive applications and throttling acceptable network traffic, while simultaneously blocking unapproved applications, thus boosting productivity and preventing bandwidth abuse.
Application Diagram: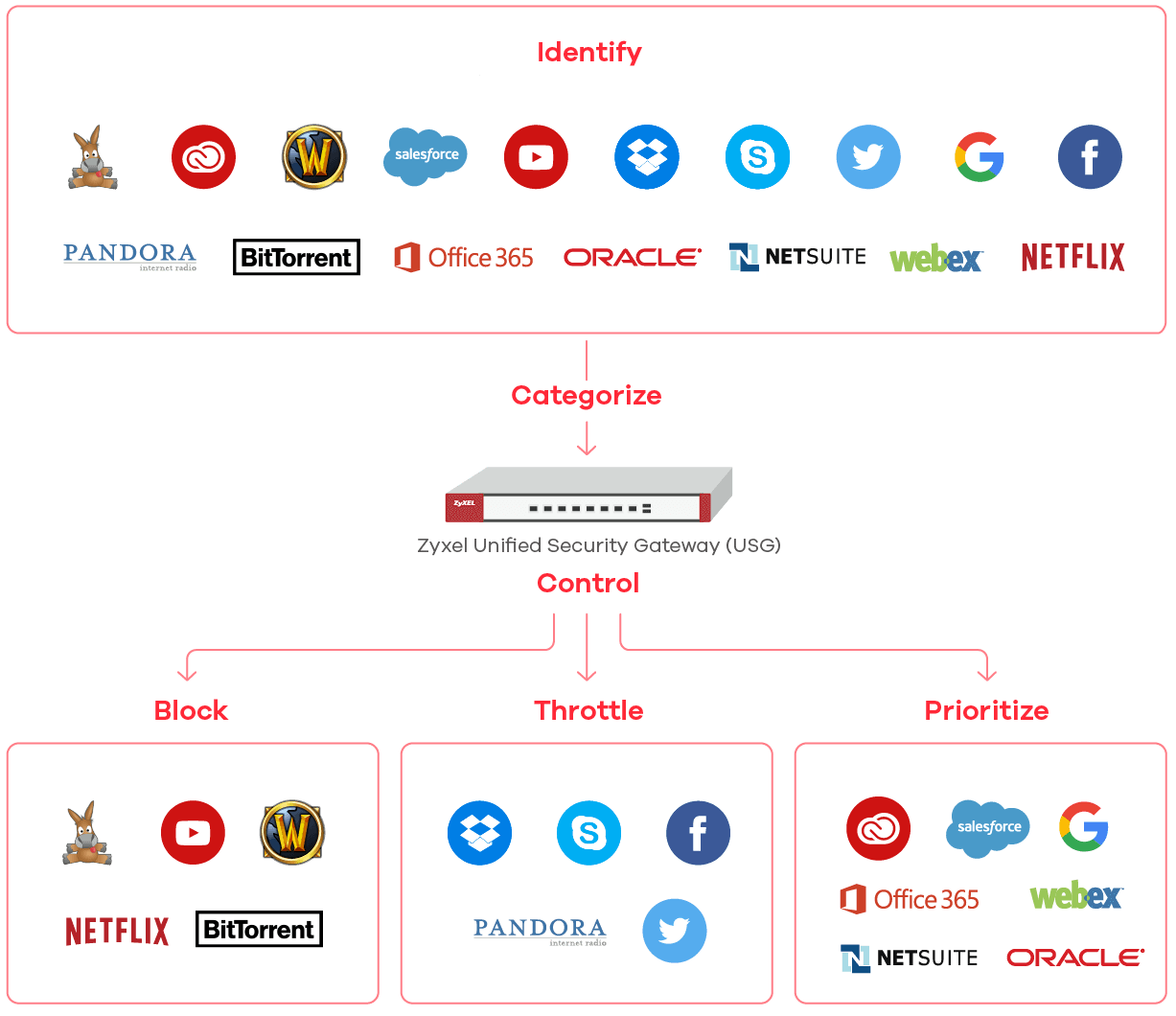 Category List
Business
Bypass proxies and tunnels
Database
File transfer
Games
Instant messaging
Mail and coll aboration
Mobile
Network management
Network protocols
P2P
Private protocol
Remote access terminals
Security update
Social network
Streaming media
Voice over IP
Web
Web IM
Pricing Notes:
Pricing and product availability subject to change without notice.